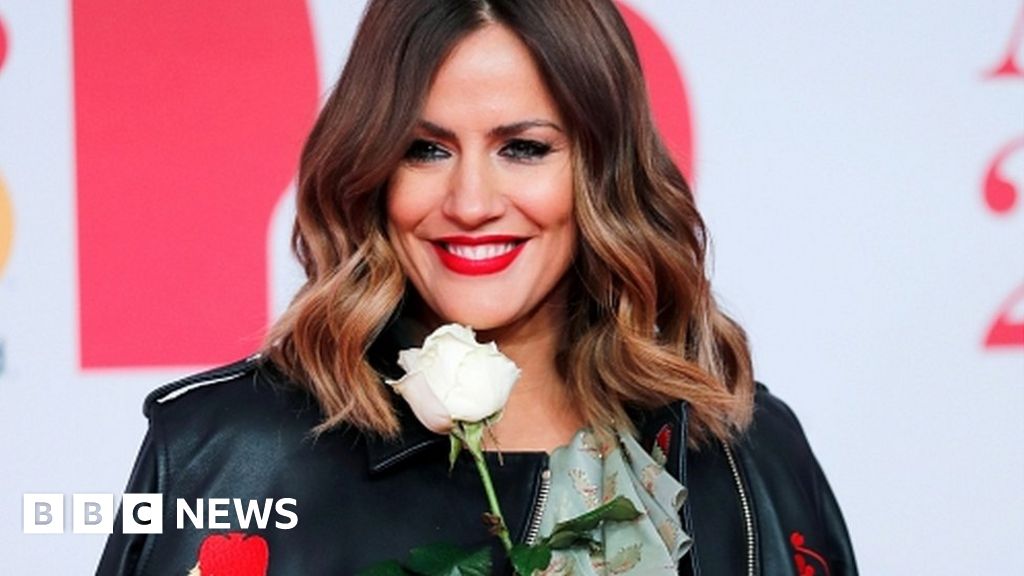 TV star Caroline Flack left a note before her death saying she had wanted to "find harmony" with her boyfriend Lewis Burton, an inquest heard.
The former Love Island and X Factor host was found dead at her home in Stoke Newington, London in February.
A note found by a paramedic said "I hope me and Lewis can one day find harmony," Poplar Coroner's Court heard.
In a statement read to the court, Mr Burton said the last time he had seen her "she was not in a good place".
"The media were constantly bashing her character, writing hurtful stories … generally hounding her daily," Mr Burton said.
Ms Flack died while she was facing trial accused of assaulting him – a charge she denied.
The 40-year-old had left her role presenting Love Island, the ITV2 dating show, in the wake of her arrest last December.
She had been charged with assaulting Mr Burton with a lamp, after police were called to a disturbance at her home.