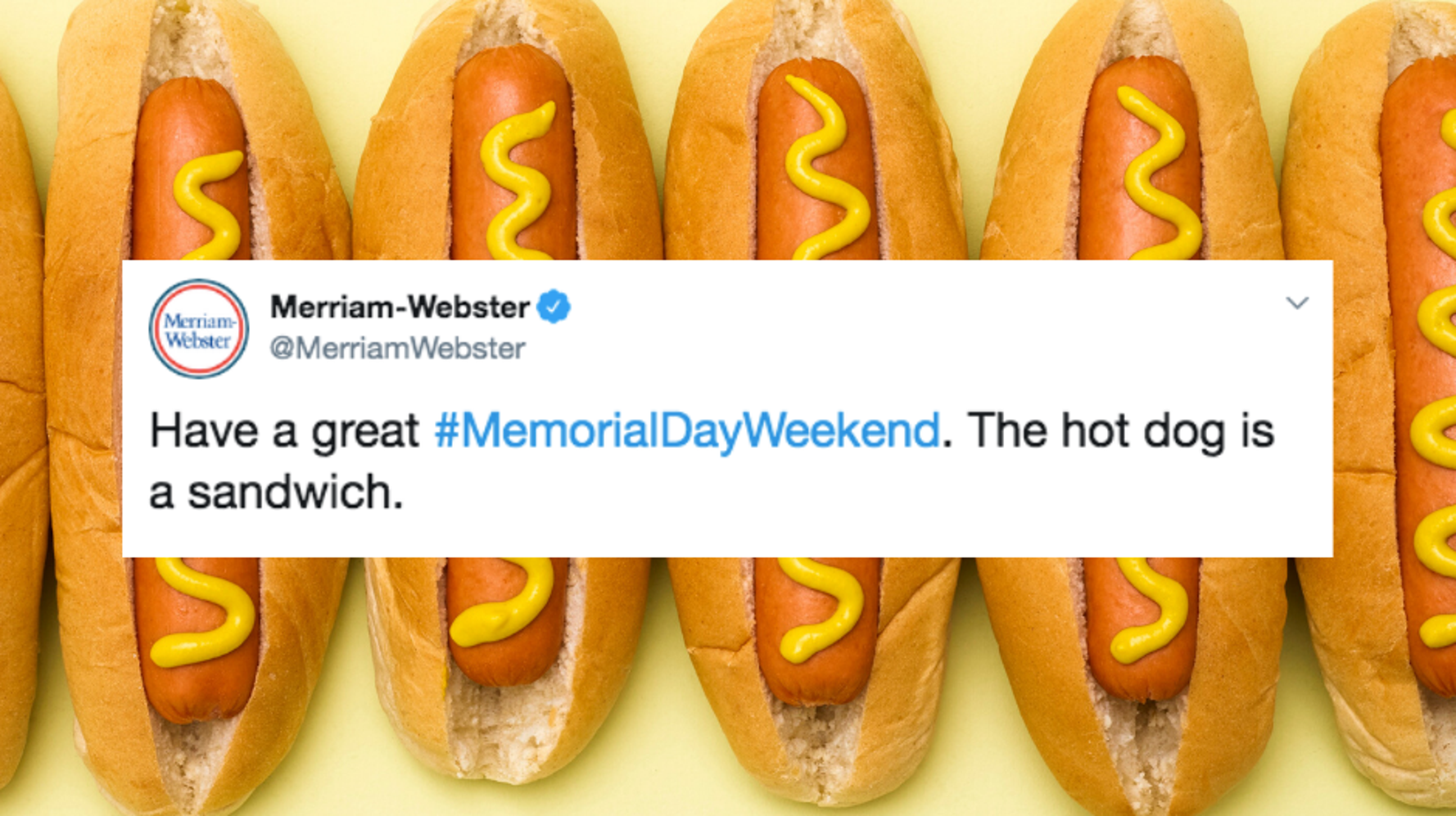 The past decade was full of interesting food trends, from the rise of meal-kit delivery services to the Sriracha craze. But perhaps the most entertaining development in the food world was the rise of Twitter food wars.
During the 2010s, many Twitter users shared controversial food opinions that sparked heated debates (Think: Pineapple belongs on pizza). Additionally, fast-food brands like Wendy's and Burger King duked it out with big Twitter "feuds."
As 2019 comes to a close, we've rounded up some of the best Twitter food wars of the decade. Enjoy this culinary trip down memory lane.
Did You Really Eat Pizza If You Didn't Eat The Crust?
Does Ice Belong In Cereal?
Do Peas Belong In Guacamole?
Does Wendy's Or Burger King Win The Clapback Game?
What's The Proper Utensil For Mac 'n' Cheese?
IMPORTANT: Do you eat mac and cheese with a fork or a spoon?

— Sam H. Escobar (@myhairisblue) August 4, 2016
Should Butter Go In The Fridge?
Where Should Ketchup Be Stored?
If you keep ketchup in the pantry you're an animal and there's no room for you in civilized society

— luke (@lukelton) February 2, 2017
Are Edge Piece Brownies The Best Or Worst?
Is Pineapple An Acceptable Pizza Topping?
pineapple on pizza gonna be the most debated topic of 2017

— Vincent (@itsVincent_) March 4, 2017
What Are The Correct French Fry Rankings?
Are Pop-Tarts A Type Of Ravioli?
okay, listen,

the sandwich discourse is played out. we need to have a new discussion.

pop tarts are a kind of ravioli.

— ellen ✈️ TLH (@kadybat) July 8, 2017
Piggybacking off the many "Is XYZ a sandwich?" debates, writer Ellen McGrody tweeted another controversial food debate — whether Pop-Tarts are a type of ravioli. This July 2017 discussion even led to the question of whether Pop-Tarts are sandwiches as well.
Which Breakfast Spot Is The 'OG'?
WE ARE THE PANCAKE OG AND WILL BE RESPECTED AS SUCH

— IHOP (@IHOP) July 12, 2017
Can Avocado Go In Mac 'n' Cheese?
Is Candy Corn Delicious Or Terrible?
i swear to god im not doing the candy corn debate this year if u eat that wax garbage walk tf up out my mentions i dont have the patience

— prince of hotties (@babyboyshorts) September 26, 2017
Where Does The Cheese Go On A Burger?
I think we need to have a discussion about how Google's burger emoji is placing the cheese underneath the burger, while Apple puts it on top pic.twitter.com/PgXmCkY3Yc

— Thomas Baekdal (@baekdal) October 28, 2017
Does DiGiorno Beat Papa John's?
What's The Right Way To Make A PB&J?
What is the proper way to make a PB & J?
RT for: bread then peanut butter, jelly on top on peanut butter then bread

Like for: bread then peanut butter, jelly on other piece of bread and place together

Trynna settle a discussion

— Lexie Ebensberger (@LexOnTheBeach26) June 23, 2018
Are Drums Or Flats Better?
If you prefer drums over flats you belong in jail.

— Quiese? (@mvrquiese_) July 9, 2018
Is It Criminal To Dip Chicken Fingers In Soda?
What Is Optimal Marshmallow Roasting?
Does Popeyes Or Chick-fil-A Make A Better Chicken Sandwich?
Is Ketchup For Smothering Or Dipping?
Does Old Bay Belong On Grits?
");
if ( "replace" === "insertBefore" || "replace" === "replace" ) {
$yahooDiv.insertBefore(".js-bottom-most-shared .card.recirc__item:eq(1)");
if ( "replace" === "replace" ) {
window.__yahooFlurry.addToCleanup("50b9b9b4-1f4f-4c41-94e8-dc7e6dd30814", "polar-gemini-most-shared", $(".js-bottom-most-shared .card.recirc__item:eq(1)")[0].outerHTML);
$(".js-bottom-most-shared .card.recirc__item:eq(1)").remove();
}
} else {
$yahooDiv.insertAfter(".js-bottom-most-shared .card.recirc__item:eq(1)");
}
window.__yahooFlurry.ready("50b9b9b4-1f4f-4c41-94e8-dc7e6dd30814");
});

");
if ( "replace" === "insertBefore" || "replace" === "replace" ) {
$yahooDiv.insertBefore(".js-bottom-trending .card.recirc__item:eq(1)");
if ( "replace" === "replace" ) {
window.__yahooFlurry.addToCleanup("2e63d6ca-115c-4d45-8b46-bdb10c4f0a97", "polar-gemini-whats-hot-2", $(".js-bottom-trending .card.recirc__item:eq(1)")[0].outerHTML);
$(".js-bottom-trending .card.recirc__item:eq(1)").remove();
}
} else {
$yahooDiv.insertAfter(".js-bottom-trending .card.recirc__item:eq(1)");
}
window.__yahooFlurry.ready("2e63d6ca-115c-4d45-8b46-bdb10c4f0a97");
});