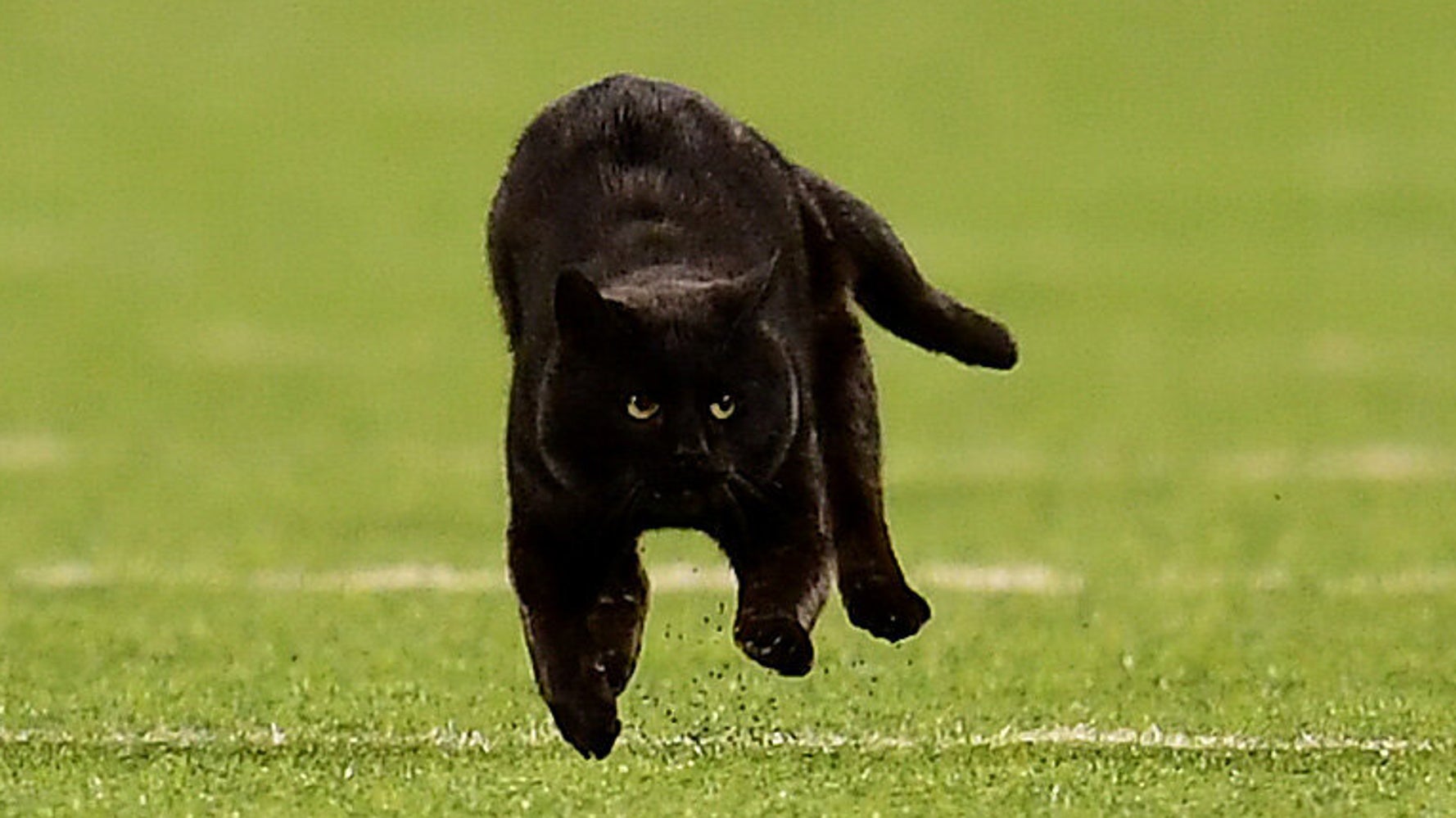 The rogue feline ran into the end zone in the second quarter, eliciting cheers from the crowd, before sprinting under a seating section as state troopers chased.
Kevin Harlan earned praised for his witty commentary in the video, here:
It's unclear exactly how the cat ended up on the field. According to broadcaster Madelyn Burke, a number of strays live in the stadium's bleachers.
"Once we locate and safely capture the cat, we will take it to a veterinarian for examination," tweeted the MetLife Stadium account.
Twitter users, meanwhile, marveled at the animal's end zone run ― and speculated as to how it had affected the game, which ended in a 37-18 victory for the Cowboys:
Editor's Note: We have removed one tweet of a black cat running along a white painted line, which predates the 2019 Monday Night Football game by three years and was photographed during a rugby match in Sydney, Australia.